Aside from making a daughter, I've been busy crafting, photographing a stuffed monkey, organizing (and then reorganizing) and alphabetizing the entire house. The usual nesting at the end of pregnancy I guess, but to the extreme. And I started this at around 18 weeks pregnant so it has been going on for awhile. I've been putting that saying "Live today like it is your last" to good practice. Not in the, *I'm gonna die tomorrow* way... but the, *I'm going to have a newborn soon and my life will temporarily end* way. So I'm paying bills early, filling photo albums with pictures from last year, trying to catch up with life, if that is even possible. The amount of to-do lists around here is laughable: I have one for household adventures, one for last minute hospital bag packing, one for Rhys, one for what to pack in Jude's overnight bag for Grandma's house... they are everywhere. I've always loved to-do lists, especially when I make a fresh to-do list and add more projects so I can cross things off the old to-do list, just because it has been transferred to the new list. Nothing actually got done, but it was moved. Therefore it can be crossed off before it's thrown out, and somehow that is satisfying in a completely useless way. Anyone with me on that?
One of the projects that did get crossed off was

Raya's

birth CD, which is done. (I blacked out her middle name on the cover since it's still a secret). I made one for Jude's birth and didn't listen to it until after he was born, but still love the compilation of songs that I chose during that time in my life and how it makes me feel to revisit it. I'm hoping I can actually use this CD as intended, to help relax and distract me during labor. I will be attempting a

VBAC

(vaginal birth after cesarean) this time, after finding a supportive doctor and hospital. So I may rather use this precious little CD as a ninja star throwing device, we'll see how it all works out.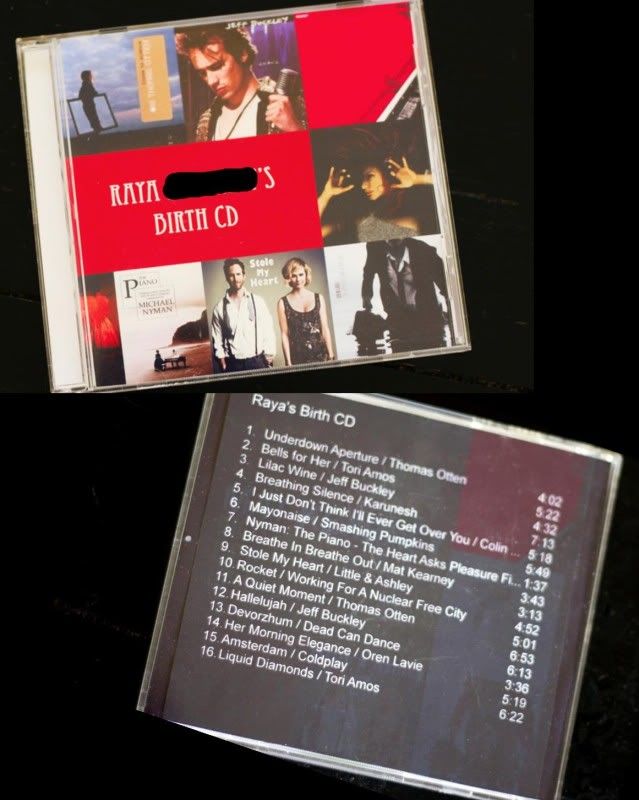 So, I figured I would post a last pregnancy picture because I'm convinced I cannot get any bigger than I am now and I'm hoping this will be it for the belly pics. My friends have nicknamed me The Torpedo, I'm sure no explanation is necessary. Luckily I have my 50mm lens on so the camera is sharp and I'm a little blurry... which I think works out quite nicely in this situation. I feel like a celebrity when out in public because everyone, and I mean everyone, wants to come and ask me questions about how incredibly large I am. Is it triplets? Are they overdue by a week? How are you standing without tipping over? And my personal favorite comment: Look at how you're carrying all up front, that's a boy! And after 6 ultrasounds I can pretty much say no, it isn't. And you know why else it isn't? Because I've got more invested emotionally and financially to ever make that switch, thank you very much. What can I say, this kid better like feminine clothes and decor either way. Rhys said we can simply remove the last "a" in

Raya's

name that hangs above her crib, if it's a boy. Problem solved, man-style.
So here is another project crossed off my list: Jude's alphabet book. This idea came from Emily who is mentioned in nearly every blog entry of mine, because that's just how much she watercolors my life. It took two nap sessions in which I snuck in after Jude was asleep and gently removed his favorite buddy, Monkey, from his grasp. I took pictures of Monkey representing each letter of the alphabet and had a book printed from Blurb.com. Jude loves it and I'm proud to have something as a keepsake for him that captures this particular time in his life in such a unique way. It also gives Monkey a true personality, which apparently is silly with slightly sarcastic undertones.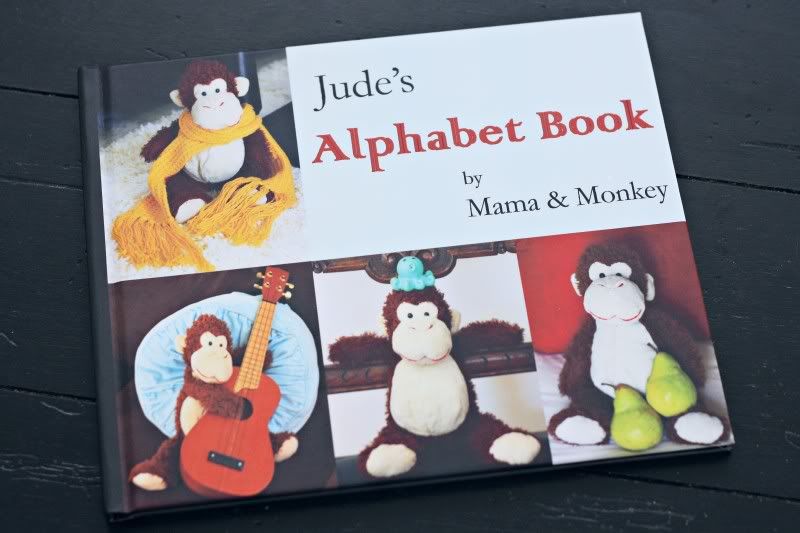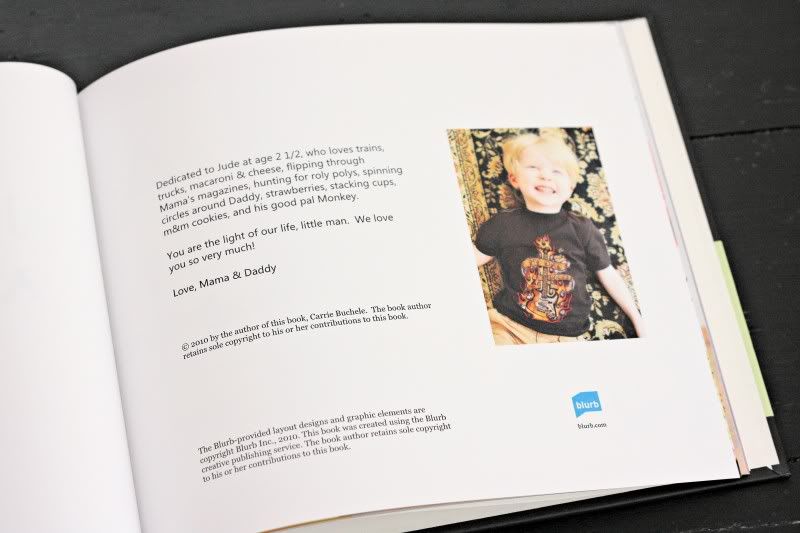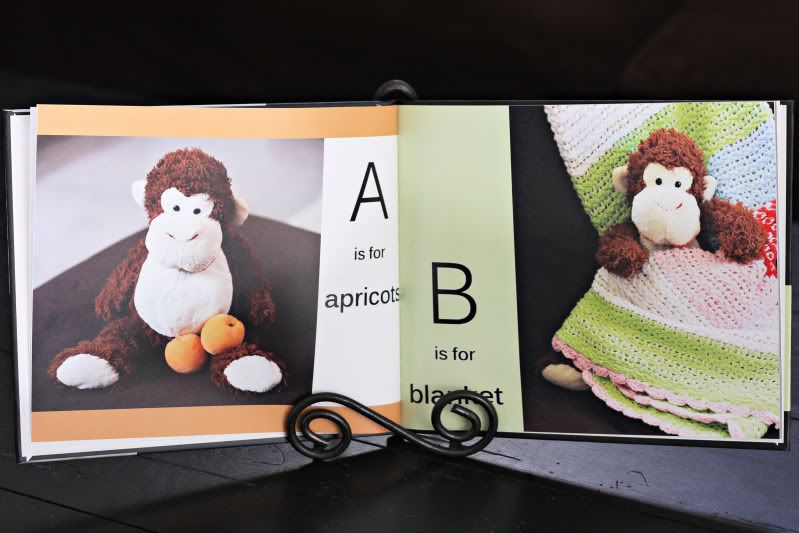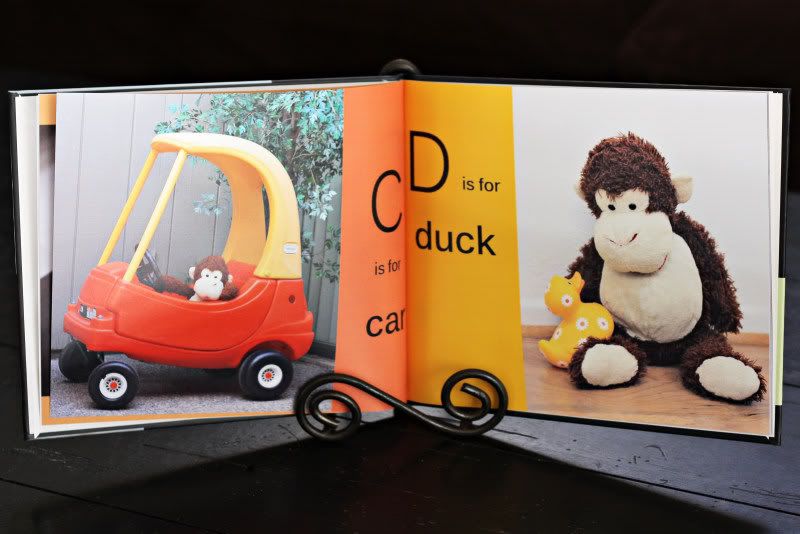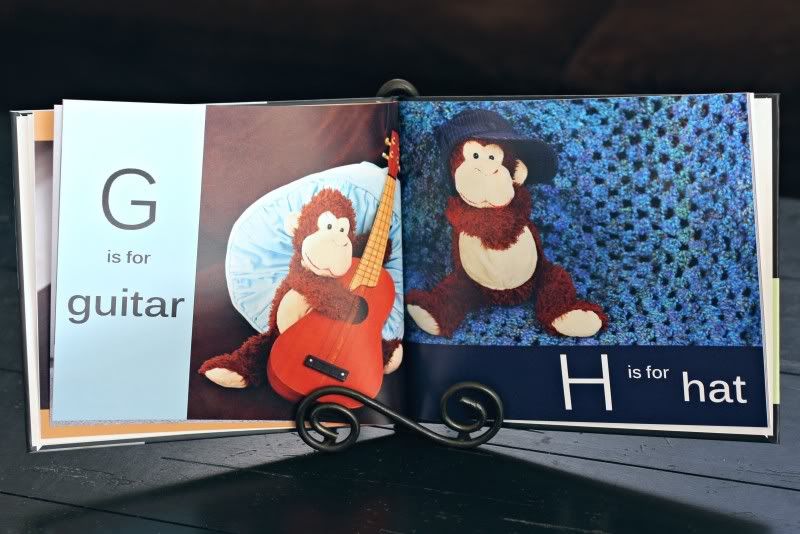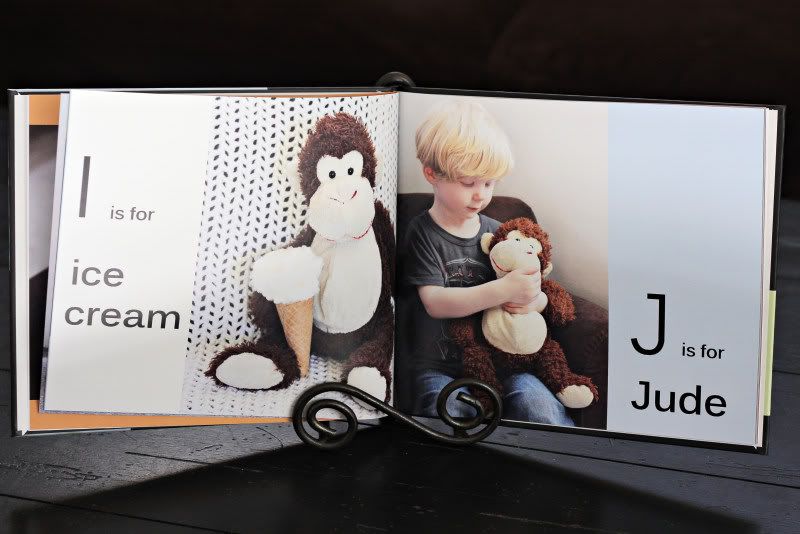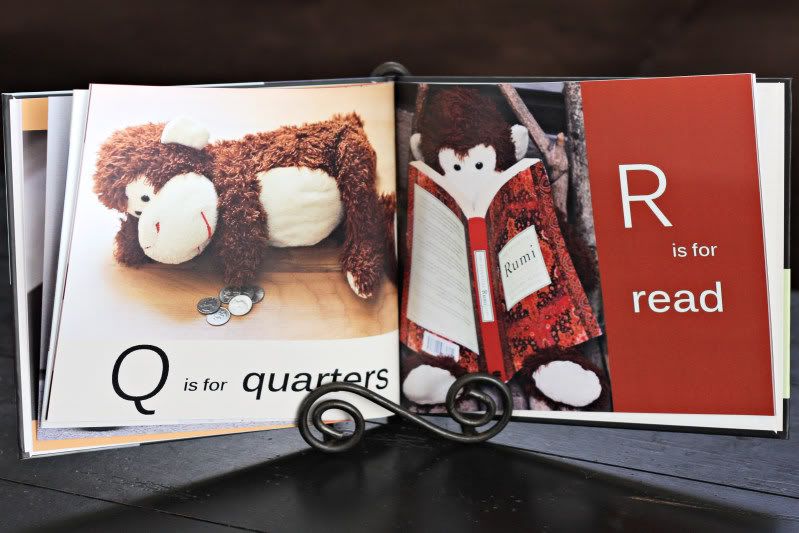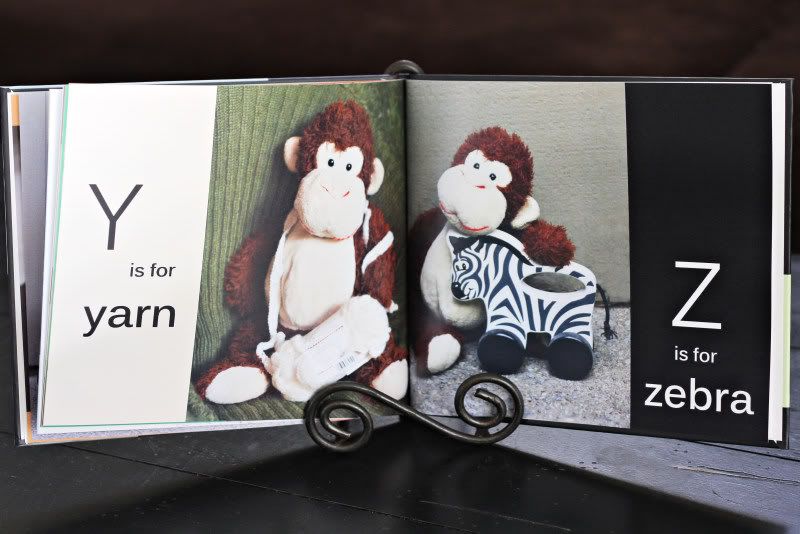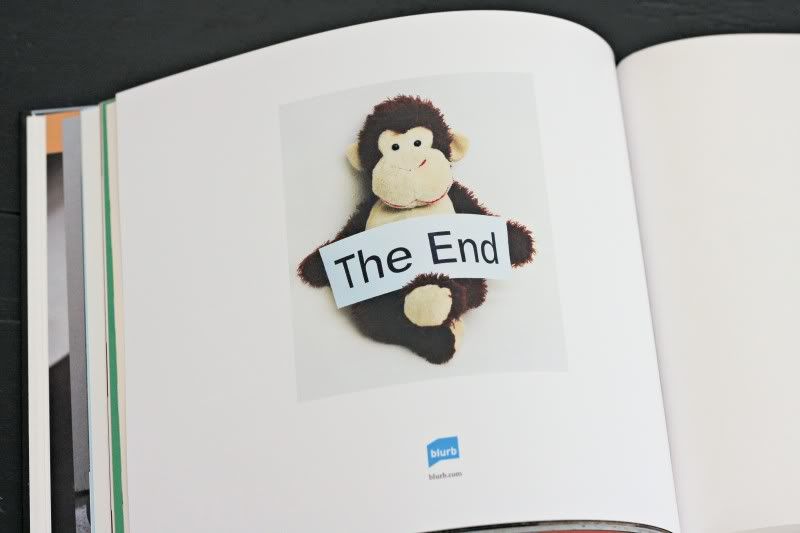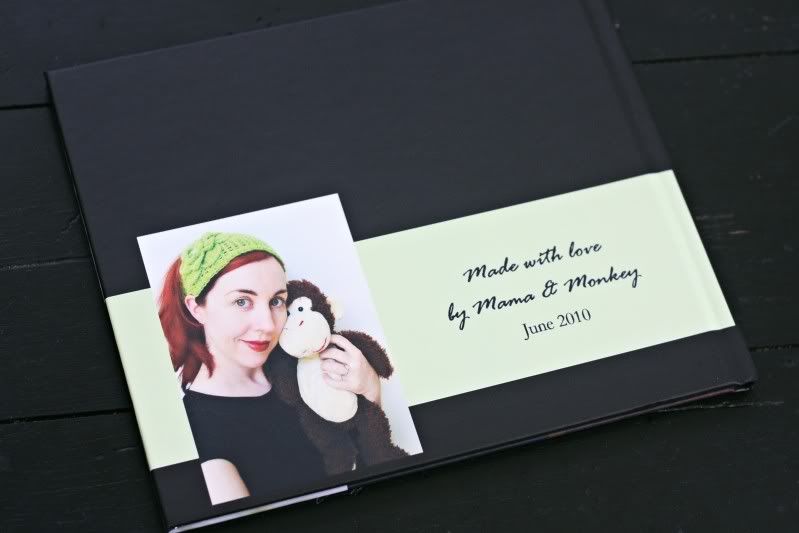 And while I'm scrambling to get all of these details done, I am very aware that I am in no way prepared for what is to come. I am trying to control everything around me while I still have a moment, because once I have two kids I am convinced I will not know what hit me. I have a pretty substantial stash of new toys for Jude for when his little sister arrives, hoping that will distract and impress him while his life is forever shifted. And as much as I tell him "I did this for you, my sweet boy! I made you a little life companion! She'll run circles with you at the playground someday!", he has no clue that his party is about to be crashed. And this makes me sad, the fact that our life as it is will go away. BUT. The idea that very soon my whole family will be out of my body forever, and complete, feels like the pink frosting on a cake that's a little too dry. We'll just concentrate on eating the frosting. And someday, after Newborn Boot Camp is over, I'll be well-rested and rebalanced and energized enough to make a good cake again.