Raya turned a year old at the end of July. Time flies when you're having fun, which is why the first 6 months of her life felt more like 10 years. But then she turned a corner and things became delightful, and then the next 6 months flashed by so very fast. We had a cake smashing photo shoot for her since she wasn't feeling very well at her birthday party and hardly touched her cake. But we discovered that was because she is just like her brother and absolutely hates getting dirty.

The cake, the set. All was calm... all was bright. We were excited to see this tiny 3-tier cake get completely destroyed.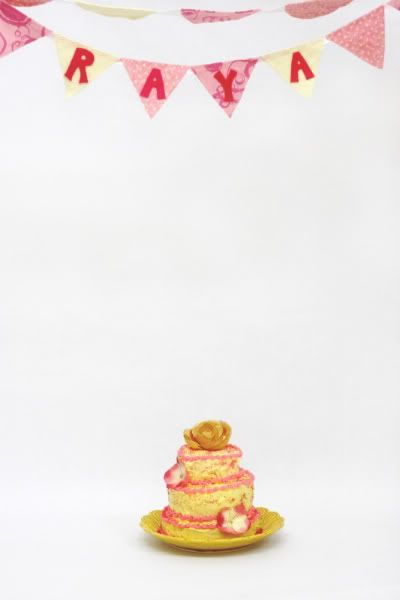 Here's a closer look at that cake. Not too close though, it had it's issues. If it hadn't been for the sprinkles that somewhat saved the day I probably wouldn't even be posting this.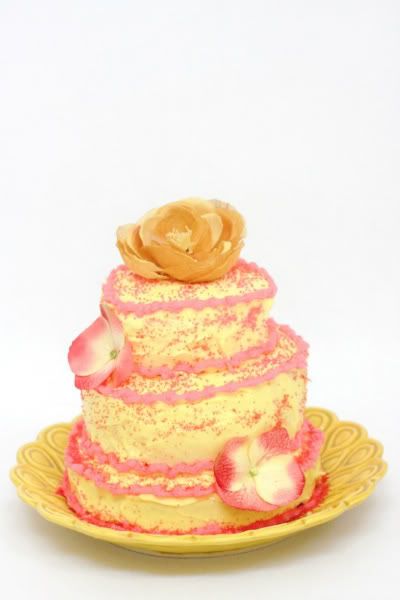 Here she is, femininely pondering what to do with the sticky mess sitting next to her. Surely they don't want me to dig into that thing, she wondered daintily.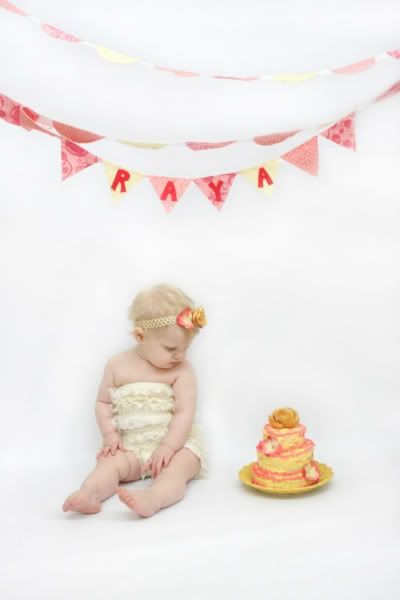 The boys tried to show her how it's done. She thought it was funny for about 3 seconds.